About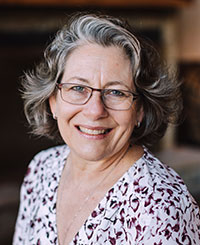 Company founder, Molly Erin McCabe, AKBD, CGP, CAPS, CLIPP, is an award winning designer, author, presenter, educator and community volunteer.
A Kitchen That Works LLC (AKTW) provides comprehensive design and construction services for residential remodels to homeowners and architects. Our collaborative approach renders the perfect combination of a client's style and our expertise while our design-build process embraces transparency and accountability.
We excel at:
Designing
Single room and whole house remodels
Multi-generational spaces that accommodate people of all physical abilities
Flexible multi-purpose spaces
Ergonomic storage
Specifying
Appliances
Cabinetry & countertops
Low maintenance, high durability sustainable materials
Universal design products
Energy and water efficient systems and fixtures
Lighting and lighting controls
Building
Residential remodels
Sustainable residential projects
Developing realistic budgets and project time lines
Our Approach
We listen to client needs and provide cost respectful solutions for their issues and desires
We collaborate with our clients and our allied trades because we believe everyone brings something of value to the table
We take an integrated approach to designing and building that ensures that the remodel of each room enhances the home overall
We incorporate accessible and sustainable design and build principals throughout a project with little or no additional cost(s)
---
In Memoriam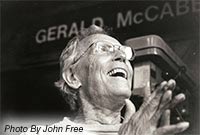 In Memory of the man who has inspired many of my designs — Gerald "Jerry" Lawrence McCabe 1927-2010
A free spirit who lived life to the fullest and with no regrets.
Born and raised in Long Beach, CA, he was an award winning mid-century modernist furniture designer, known for his contribution to Pierre Koenig's Case Study House #21 and many other published projects. Jerry was the founder of the legendary folk music emporium McCabe's Guitar Shop in Santa Monica, CA. He enjoyed teaching design as well as yoga, sailing, restoring old Citroens and boats, racing cars and operating a tugboat.
He taught us what it looks like to live in the moment and to not judge that moment, but to simply enjoy it. He also taught us to see what other people perceive as short comings are gifts in disguise.